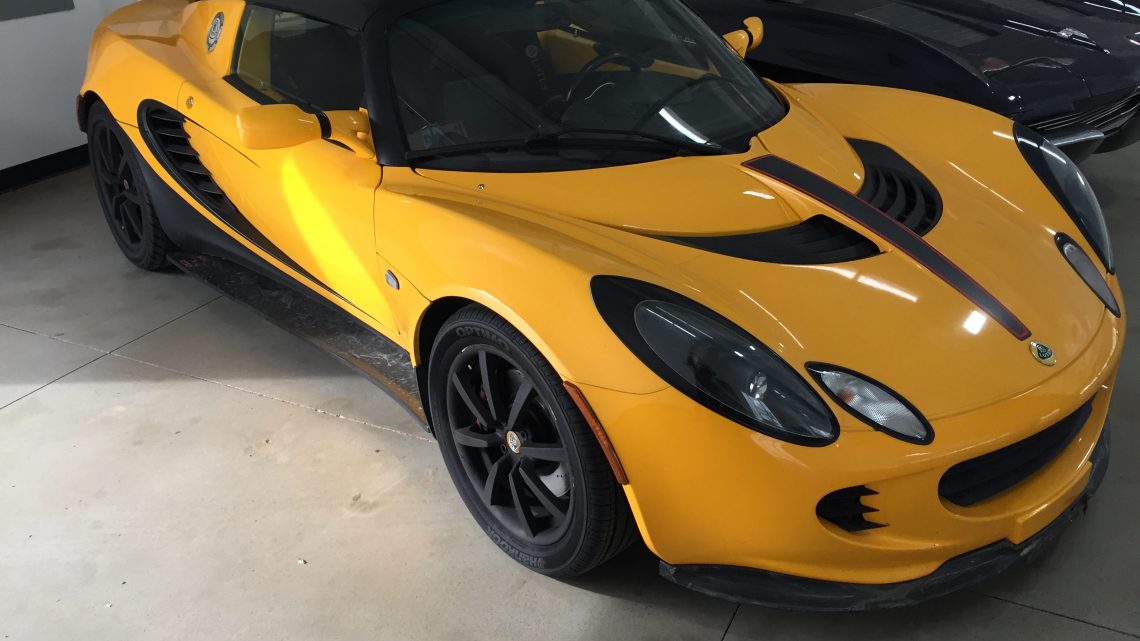 Top 5 Cheap Exotic Cars to Buy and Maintain
Everyone dreams of owning the perfect car for them, for many people this is an exotic car. However, exotic cars can be incredibly expensive to purchase, and even more so to maintain. It is possible to buy an exotic car for cheap, but maintenance will be far too expensive. Here are 5 exotic cars that can be bought, and maintained without breaking the bank.
5. 2008 Audi R8
Before you say anything, I know the Audi R8 is in no way "cheap", a good condition low mile V8 R8 is around $70k, but keep in mind the car is good deal considering the statistics associated with it. With 420 horsepower and a top speed of 187mph the R8 definitely isn't slow, and it plays the part of a supercar very well with styling that turns a few heads. Now a little about the R8 itself. The R8 fills the gap between the smaller cheaper Audi TT, and the more expensive Lamborghini Gallardo. And if you are thinking how does a car made by Audi be part of a lineup with cars created by Lamborghini. Well, if you didn't know Volkswagen (Audi's parent company), purchased Lamborghini in 1998 for 110 million dollars. This allowed Audi to help to save Lamborghini as a brand by introducing more user-friendly features, and modern technology. This purchase also benefited Audi as it gave them access to Lamborghini's engineers who helped develop the R8. Now that you have learned a bit about the R8, we now come to the cost. Although I previously said that you would have to spend around $70k to get a good condition V8 R8, you can get one with a few more miles and in need of a bit of work for around $55k-$65k. My only recommendation would be to buy a Manual, not only do they look nicer than the automatic, if something was to go wrong it is much cheaper and easier to fix.
This particular Audi R8 with the more powerful V10 sold on Bring a Trailer for $90,000.
4. 1981 Volkswagen Aquila
This car is one many people have never heard of, let alone seen. However, this car has many quirks that make it one of the cheapest exotic looking cars on this list.
During the 70s and early 80s, building kit cars was a big part of the car culture of the time. To build one of these kit cars you order a fiberglass bodykit from a catalog, and you replace the body of a Volkswagen beetle with it. The Aquila was different however, the kit was applied to the car at a factory by American Fiber Craft. This car was made however towards the end of the kit car craze, so only 150 were ever made. And of that 150 less than 100 were ever sold. This makes this car the rarest car on the list, however this car does have a few quirks like I said before. One of these quirks is the addition of gullwing doors, this was commonplace on many kit cars of the era, however the doors when applied to this car give it a much more refined look than others. Although this car has some fun features, it also only had a 40hp VW Beetle engine, what this means is that the car is only able to go around 60-70mph this causes it to be a bit impractical. Another issue with this car is its rarity. Since this car is fiberglass, if any damage happens to a body panel, the whole panel will need to be replaced, and to do this you need to have a shop custom make it.
If you really want one of these cars however, with a bit of money you can swap in a Porsche flat 6 and upgrade the suspension, brakes, and a few other things, you will be left with a fast fun car that you can purchase for less than $10k before modifications.
This one was listed awhile back in Illinois for $5,500.
3. 1993 Acura NSX
The Acura NSX is a Supercar for someone who wants a supercar, but not the costs associated with it. With an original MSRP of around $60k, it wasn't as expensive as some of the other supercars of the time, however it was able to beat many performance cars of the time. As time went on however, NSX sales fell until it was finally discontinued in 2005. More recently in 2017, the NSX was resurrected as a hybrid, and although sales aren't all too high, the car will continue to be produced. Now, back to the original NSX. This is equipped with a 3.0L V6, which allows the car to achieve better gas mileage without sacrificing performance. This engine is then mounted to a mid-engine rear-wheel drive setup that gives the car superb handling.
While this car hasn't depreciated as much as some of the others on this list, one in good condition can still be purchased for around $30K-$40K.
This tastefully modified one sold on Bring a Trailer for $40,000.
2. 2001 Qvale Manusta
The Qvale Mangusta is an interesting car many people probably haven't heard of. Produced from 2000-2002 in Modena, Italy the Mangusta is a limited production 2-door sports car, with only 284 produced.
Most Italian cars are known for being expensive to maintain and plagued with reliability issues, however the Mangusta is one of these. It is powered by a 4.6L Cobra SVT V8 from a Ford Mustang SVT Cobra. And it is no coincidence that "Mangusta" is an anagram for Mustang. Although from the outside, you wouldn't ever guess that.
The inside of the car is the same story, you would never guess that underneath the car is a Ford Mustang.
Now you would think that with limited production and strange Italian styling this car would be quite costly, however it is not. Cars with low mileage and in good condition can be purchased for around $20k. This coupled with the cheap maintenance costs, gives a a car that will turn heads on a budget.
This one sold on Bring a Trailer for $15,300.
1. 2005 Lotus Elise
Lotus is a brand that once was known for competing with the likes of brands such as Ferrari and Aston Martin. However, in the 1980s Lotus ran into financial troubles which forced them to take partnerships with different car companies to stay afloat. One of these car companies was Toyota. While Toyota gained better handling and and performance from their cars, Lotus was able to sell a more reliable cheaper car. In 2005 Lotus brought one of these Lotus-Toyota partnership cars to the US. This car was the Elise. It was equipped with either a 1ZZ or 2ZZ Toyota motor, mounted in a mid-engine setup in a composite body. Even though the 1ZZ and 2ZZ motors were initially made for the Corolla and MR2, with Lotus's lightweight body weighing only 1900lbs, the car had incredible performance. With an Original MSRP of $40,000, the Elise wasn't the most expensive car to begin with, and there is evidence of that in the interior. This interior was stripped of almost everything, the only creature comforts it had were air-conditioning and a radio. This was initially intended for weight reduction, and while this is effective, it does give a feel of a cheaper car. Now to what matters the most, the price.
A good condition, low mileage Lotus Elise can be picked up for around $30,000, and if you are thinking that seems really high for being almost 14 years old, you are right. This is because the Lotus Elise has an interesting quirk, it doesn't depreciate. There have been many cases where owners have reported making a profit on their vehicle after owning it and putting miles on it. There is no clear reason why this is the case, but it is a good thing for owners, as depreciation is a big problem with many exotic cars. Now even though this car has many upsides, it does have some downsides. The main one being salvage vehicles. If you are wondering why I am talking about salvage vehicles, the reason is pretty simple. The body of a Lotus Elise is 2 main clam shells. A clam shell is just a section of body work that is all one piece, and the issue with this is, when one part of the clam shell breaks, you need a whole new clam shell. This leads to insurance companies totaling out cars with next to no damage. So even though this car has its flaws, it is a fun little car, with the looks to match it, and maintenance costs that are similar to that of a Corolla.
This one sold on Bring a Trailer for $30,000.