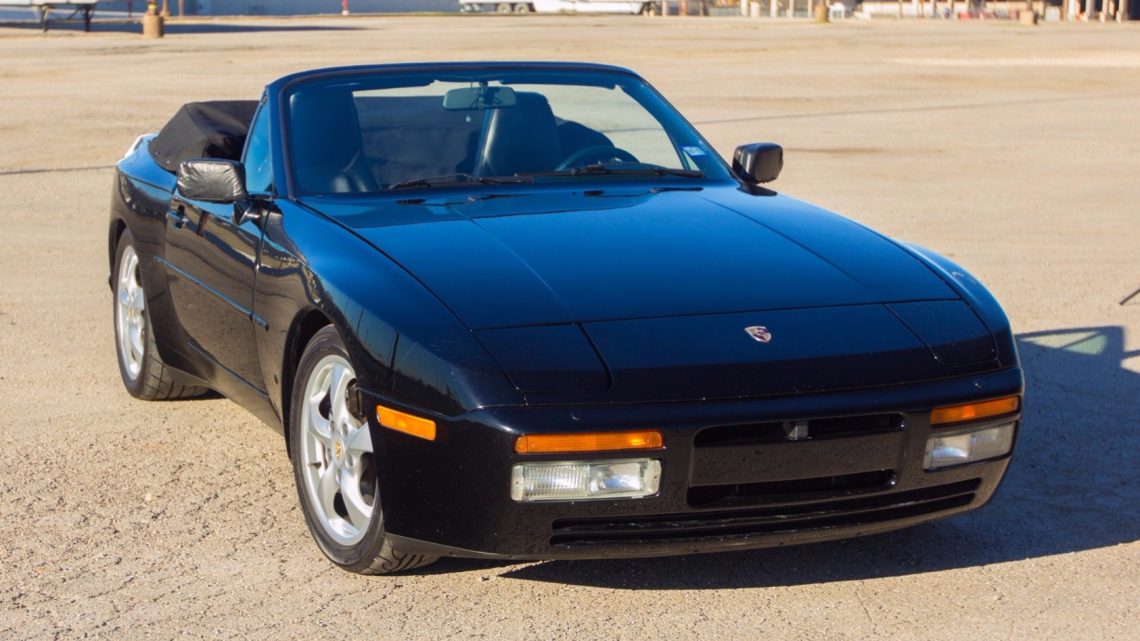 The Best First Cars for Enthusiasts
Many young car enthusiasts want spend hours doing research trying to come up with the perfect first car which ticks all of the boxes. It needs to be interesting, unique, stylish, and fun to drive. This can be a hard combination to find however, especially for an affordable price. Here are some of our favorite choices for the best first cars for enthusiasts:
Toyota MR2 Turbo
The Toyota MR2 Turbo is a rear-wheel drive mid-engined sports car with supercar looks. Available with a T-Top or with the much rarer fixed head coupe, this car has all of the features of the quintessential 90se difference sports car, including popup headlights. Although the car has only 200bhp in its turbo form, its lightweight setup is very similar to that of the Lotus Elise. The main difference is that an MR2 is available for only a fraction of the cost, and maintenance is next to nothing. There are slightly less powerful non-turbo cars available at only a fraction of the cost.
This one sold on Bring a Trailer.
Porsche 944
Many people wish they could have a Porsche, owning one for a first car may seem like just a dream, however with the 944 this is not the case. Available as either a coupe, or cabriolet, the 944 was originally designed as the successor to the Porsche 924. This means that upon its release, the 944 was to be an entry level Porsche model, much like the 914.
It was available with a 4-cylinder I4 motor, that while small, gave the 944 enough power to be favored as a track car by many. This was also due to its lightweight body, and intuitive design. The 944 also has one great thing going for it, price. A 944 can be picked up for as little as $5,000. Making it a great choice for a first car on a budget. However, keep in mind it is still a Porsche, so parts won't be cheap. If you are ready for the task, or have some mechanical abilities, the 944 may be the right car for you.
Isuzu Vehicross
The Isuzu Vehicross is probably the most interesting vehicle on this list. Aside from its crazy styling, the Vehicross is a pretty average car. It has seating for 4 and many of the creature comforts that weren't usually available on a car of this era. Now, back to the car's styling. The styling is very unusual for any car, and it looks as if Isuzu took a concept car and sold it to the public. Well, that is pretty much what they did. Aside from a couple things, there are very few cosmetic differences between the concept and the actual vehicle. Since this is the case, everywhere you go in a Vehicross, you will be getting looks and questions wondering what exactly one is.
You may be thinking however, a car like this must be incredibly hard to find parts for, and will be incredibly expensive. This is not the case, with an engine sourced from other mass-production models of the time, parts are easy to find and cheap. This still leaves the price of the car, this Vehicross sold for only $7,000.
Volvo V70R
Although this car may just look like an everyday wagon, I can assure you it is much more. The V70R was Volvo's attempt at a performance car available in both a sedan and wagon form. The inline 5 engine produced 296hp, and 295 lb-ft of torque. Complete with Brembo brakes, 19-inch Pegasus wheels, a blue gauge cluster, and on the manual cars, a space age shifter. This car was a proper performance car.
Being a Volvo, the car also boasts an outstanding safety record along with typical Volvo reliability. This is one of my personal favorite cars on this list as only 3407 V70Rs were delivered to North America, and of those only around 500 were equipped with a manual transmission. This makes it a very exclusive car, and one that is ready to humiliate other "so called" performance cars at your next car meet. Find this one on Bring A Trailer where it sold for $9,000.