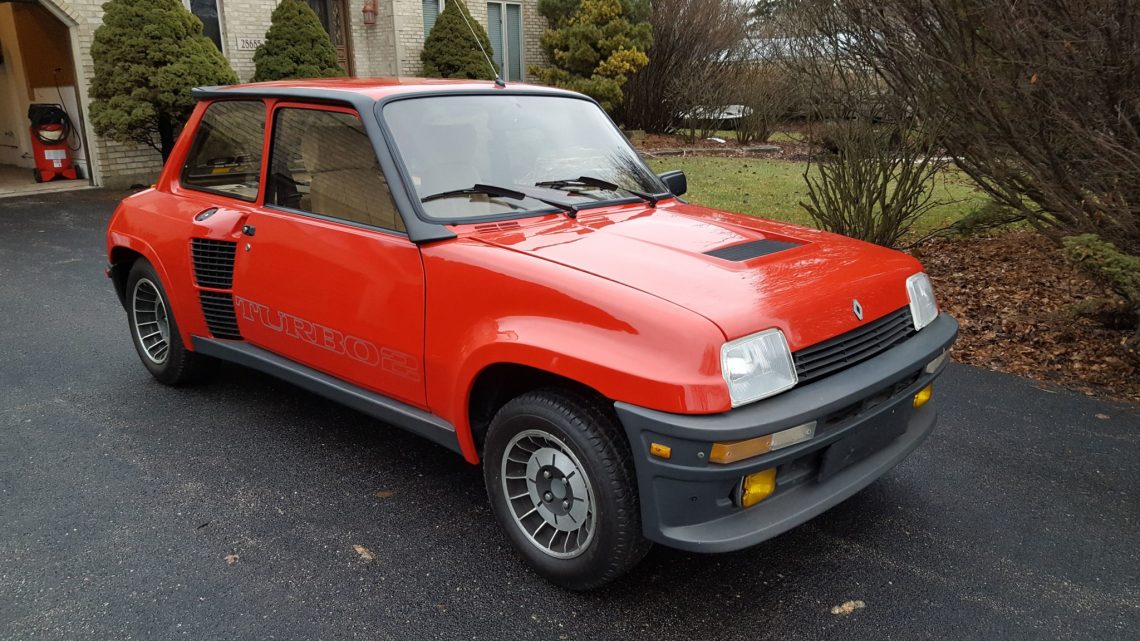 Live Out Your Rally Dreams in this 2600-mile Renault R5 Turbo
Originally built as a response to the success that companies such as Audi and Lancia had with Rallying, this Renault R5 Turbo might be your chance to live out your dreams as a rally driver.
With a mid-engined setup and rear-wheel drive, the R5 Turbo was built to tackle the harshest roads that rally stages could through at them. This R5 Turbo was purchased new by the current seller where it was then stored as an investment. Last driven and serviced in 2005.
Although this is a like new car, it has been sitting for awhile and therefore will require repairs to get it back into perfect condition. However if that investment is made, you will end up with a rare, like new rally car ready to tackle the streets or dirt roads.
Find it here on Bring a Trailer.